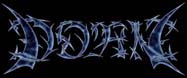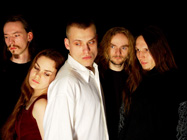 DORN's mastermind Roberto, the former RIGER keyboarder, started a one-man project in 1998 and completed and released the first three studio albums "Falschheit", "Brennende Kälte" and "Schatten der Vergangenheit" on his own. For the 2004 album "Suriel", the project had expanded to form a five-piece band. However, shortly after the album release, the female singer Ira and the keyboardist Lars had to depart from the band in order to achieve their own professional endeavors. The current three-member lineup consisting of Roberto (Guitar, Keyboards, Vocals), Sebastian (Drums) and Micha (Bass) will be working on new material as well as performing live concerts. DORN has gone back to its original musical roots with "Spiegel der Unendlichkeit" (Mirror of Infinity). The album is once again completely without female vocals, with elaborate orchestral compositions and dashing guitar rhythms in its place. Comprehensive and plausible song structure is never neglected in each diverse and well-arranged song throughout the album. Complex songs still have enough drive for headbanging.
DORN has abandoned the slow tempo as heard in previous albums, and now employs very adrift and a melodic style of playing, which gives listeners musical climax one after another. The proven vocal style, from evil growls to fierce screams, is not only preserved but also has undergone fine-tuning. As usual, the music work cannot be labeled into one category, but in general, it may be categorized as some sort of Melodic Black Metal. The theme of "Spiegel der Unendlichkeit" is apparent through all songs with the same recurring elements throughout the album, but it is best explained by the famous quotation from Plato, "Only the dead have seen the end of war", the eternal battle between the two very strong powers - good and evil, although there are many different ways to describe them. However, DORN is aware of the fact that there is more than one type of good and evil, thus abstains from categorization. Roberto's indirect, yet extremely metaphorical approach of writing is intentional, to allow the readers freedom to interpret the actual meaning of the message without bias.
The Synonyms of Winter and Fire illustrate their oppositeness, and which element represents which synonym is to be left to the listener's imagination. DORN considers this eternal war a religious war that will take place in people's minds as long as cunning and intelligence, stupidity and fanaticism, and consequently humans, exist.
The lyrics deal with the cycles between the decline and the rebirth of powers, and their impacts and structures, along with the way humanity interprets and transforms them. The title song, the highlight of the album, symbolizes the end and the beginning. And consequently the title of the new album should be self-explanatory.
---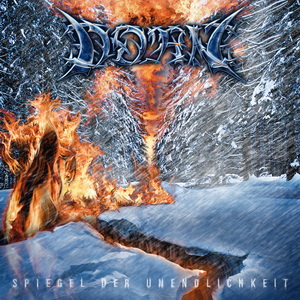 Spiegel der Unendlichkeit
---
Also available: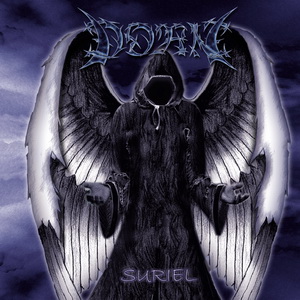 CCP 100249-2
Bestellnr: 4318

» Order now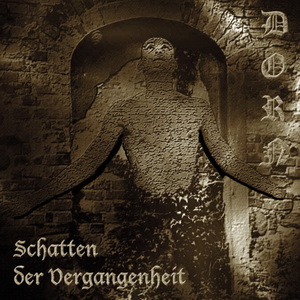 CCP 100235-2
Bestellnr: 2164

» Order now